Paste Magazine & Squarespace
A Multi-City Live Event & Video Series
The Paste Parlour
presented by Squarespace
Squarespace partnered with Paste Magazine in order to connect with the next generation of artists and creative talent.

3 Cities, 3 Festivals
Over 40 Artists
80+ Videos including interviews, a dinner party, and single-take music recordings
I spearheaded this program from pitch deck to on-the-ground event execution with the talented team at Paste Magazine.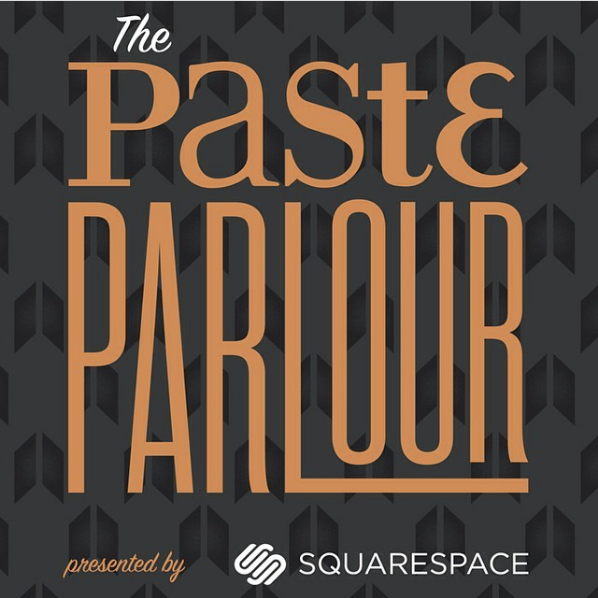 CMJ Music Festival
The Paste Parlour presented by Squarespace kicked of at the CMJ Music Festival. The 3-day drop-in event culminating in a late-night showcase hosted a revolving door of musicians happy to sit down for interviews with our Paste's Dacey Orr and Video Team. After, they performed a stripped-down mini-set. All content was captured and edited into snackable content delivered across PasteMagazine.com, YouTube, and Squarespace's social channels.

Artists featured included:

Cold War Kids
Elle King
BØRNS
The Parlour Tricks
Lee Bains III & the Glory Fires
Bear's Den
Cheerleader
HOW Design Live
During HOW Design Live in Chicago, Paste's Sarah Lawrence gathered some of the conference's most interesting attendees together for a dinner discussion hosted by our friends at Squarespace. Held at Ada Street, one of Chicago's finest restaurants, the evening's casual conversation centered on the issues facing the design industry today. 
Sasquatch! Music Festival
During this festival in the PNW, Mr. & Mrs. Morris allow Paste Magazine to take over their backyard and host artists featured on the Sasquatch! lineup. Artists included:
Ayron Jones
Mother Mother
The Maldives